Nutella Filled Macaroons
Posted on 12/22/2008 by
ohsams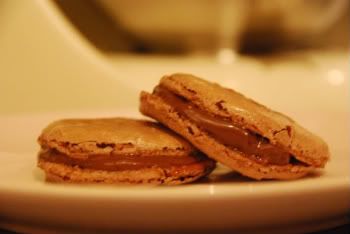 it was my first time making macaroons and to say i was nervous is a under statement. macaroons have a notorious reputation for being difficult to make, but since the greed in me was too over powering, i thought i would give it a go.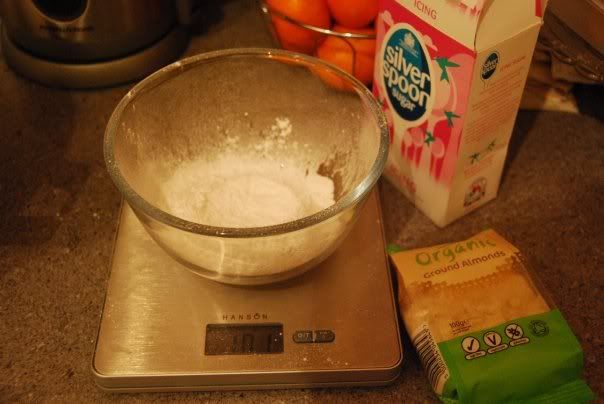 measure out 100g of ground almonds and mix in with 100g of icing sugar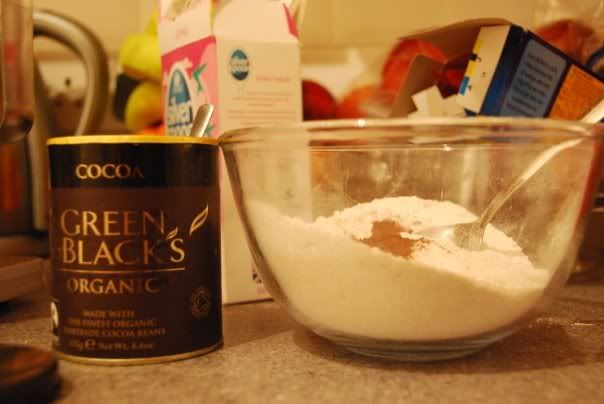 into 50g of egg whites put in your choice of food colouring (i wanted to make chocolate macaroons, so i added 2 tsp of cocoa powder into the almond and sugar mixture) beat with 130g of caster sugar until mixture becomes stiff. add the almond mixture and whisk until you get a smooth texture.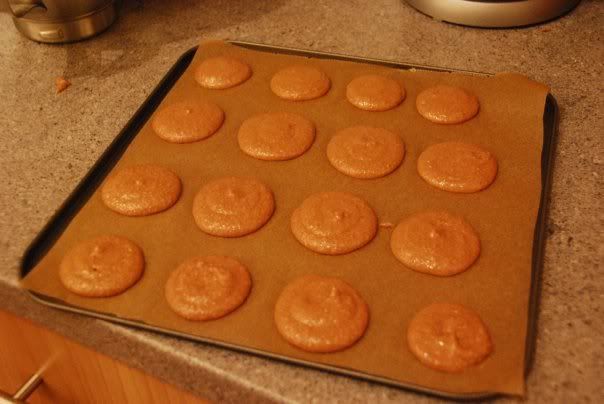 fill a piping bag with the mixture and pipe on to a baking tray with parchment paper (with preferably nicer and even looking blobs than mine)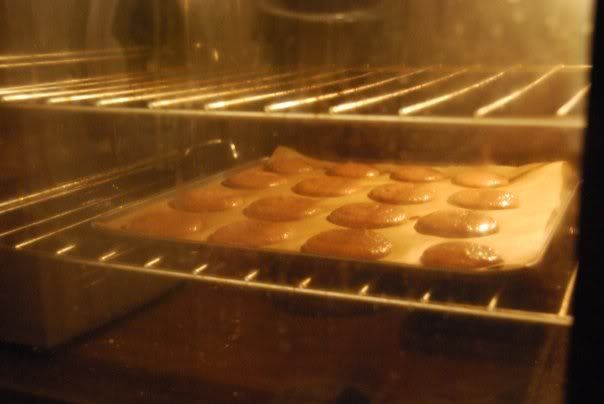 put in the oven at 150c, say a silent pray and keep watch. it should take roughly 15 minutes, but as all ovens are different you should take that into consideration.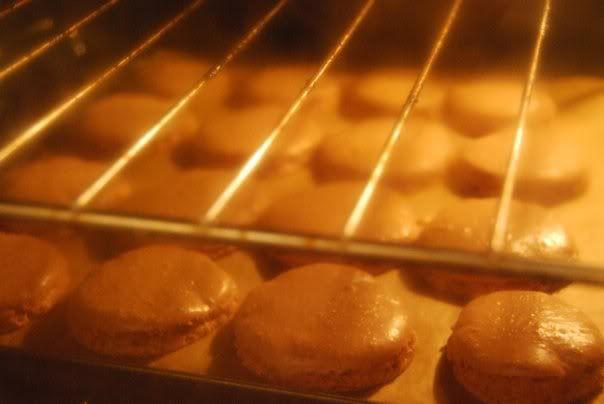 rising. i saw a crack on top of one of them and took that as a sign to take them out. i should not have done that. i should have given it another 3-4 minutes. doh.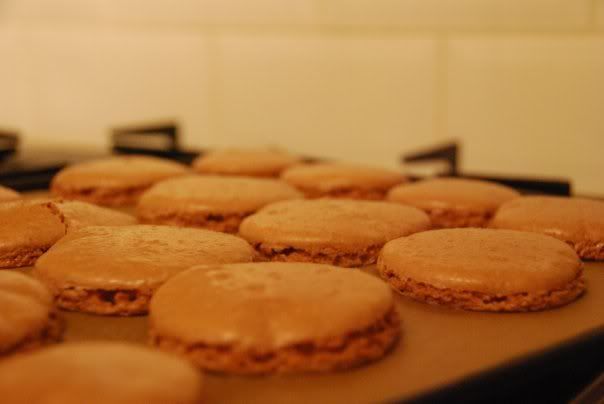 HOLY MACAROONS!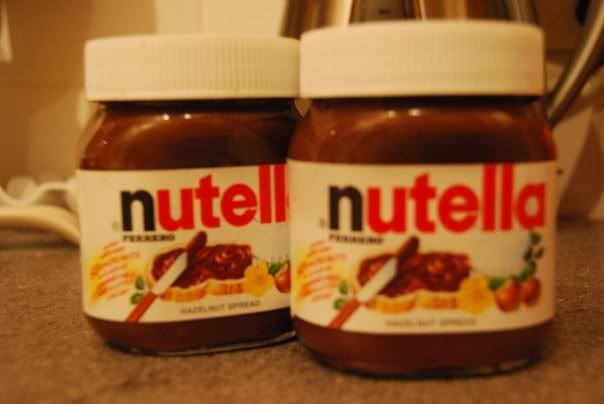 pipe on the nutella and sandwich together. put into fridge to set.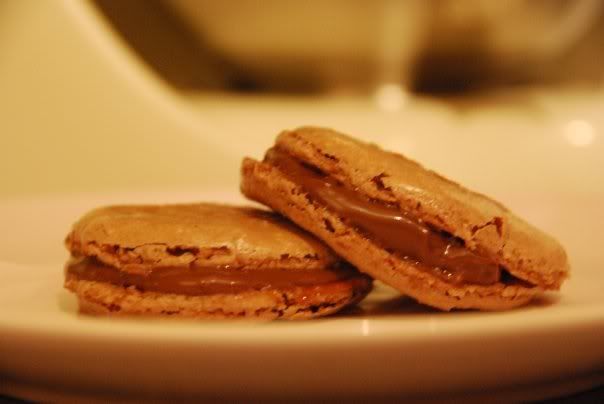 et voila!
despite it not being as perfect as i would have liked, for a first attempt i dont think it was that bad. it was crisp, fudgy and everything a macaroon should be... apart from ugly :(