Sorrento Choco Dolce = Chocolate Ricotta Cake
My mom made this yesterday for our New Years meal and WOW ! It was soooooo good, it is super moist, full of rich chocolate -- yummy! I HAD to post the recipe on here so you can all experience (and enjoy!) one of the best chocolate cakes I have ever tasted :)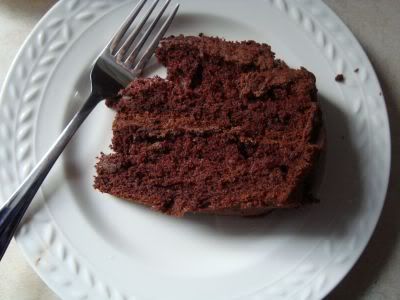 Ingrediants:
1 box deluxe devils food cake mix
1 cup of water
1 cup Sorrento Whole Milk Ricotta
1/2 cup vegetable oil
2 eggs
Chocolate Frosting:
12 oz. quality chocolate
1 cup sour cream at room temperature
Directions: Preheat oven to 350 degrees. Grease bottom and sides of two 8 inch cake pans. Mix all ingrediants on low speed for 1 minute. Scrape bowl. Mix on medium speed for 2 minutes. Divide batter evenly between pans. Bake for 30-35 minutes. Cool for 10 minutes. Melt chocolate over simmering water, stir until smooth. Let cool at room temperature. Mix sour cream int melted chocolate with wire whisk. Frost as desired (we put a heavy lather of chocolate frosting BETWEEN the two cakes before putting them together).
Enjoy!