Favourite ways to alter box mix
Hey everyone,
My brother's birthday is this weekend and I honestly can't be bothered making anything from scratch. I'll be making two cakes and have in the cupboard chocolate, vanilla and plain butter cake box mixes.
Normally, I use buttermilk instead of water, oil and add an extra egg to box mix. But I know people use other things like sour cream, applesauce etc...
So my question is: What's your favourite way to alter a box mix? Do you have any great recipes that use box mix as a base a la last months theme post?
And to make this more than just a boring recipe request:
Hershey's "perfectly chocolate" cupcakes and basic lemon cake filled with home-made lemon curd cupcakes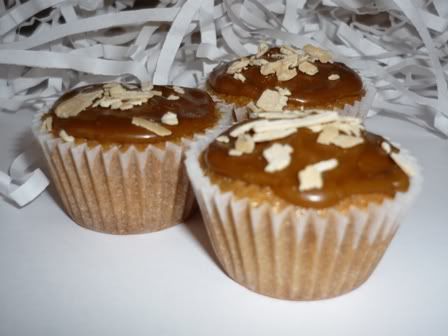 Caramel mini cupcakes with white chocolate flakes I made when I was PMSing