Strawberry and Cream Gateaux
As I mentioned in my last cakey post, Easter weekend was my birthday. I ended up making three cakes that weekend, which is probably some record for me. This was the one I made for my birthday.




I seem to have such a lack of inspiration for cakes lately. The month leading up to my birthday, I just could not figure out what I wanted to do. Even as I began making it, I was making things up as I went along, changing my mind constantly.



Perhaps the only good part about making your own birthday cake is getting away with pitching it to your own tastes. I rummaged through the fridge and found a couple of punnets of strawberries, a batch of leftover ganache that has to date made it through 4 cakes so far and still has some to spare, and some unopened cream.

And a few more of my fav-ou-rite things...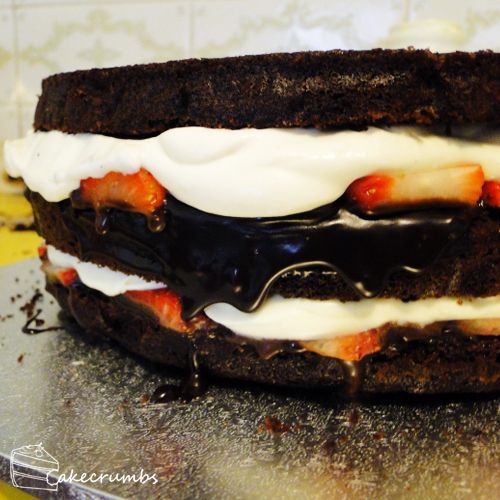 It was admittedly difficult for me to not grant myself an early birthday present right then. Strawberries, cream and chocolate, oh my. I topped the cake with a chocolate flower, then filled the centre bud with yellow-tinted cream and piped swirls on choc transfer sheets to use for the stamens.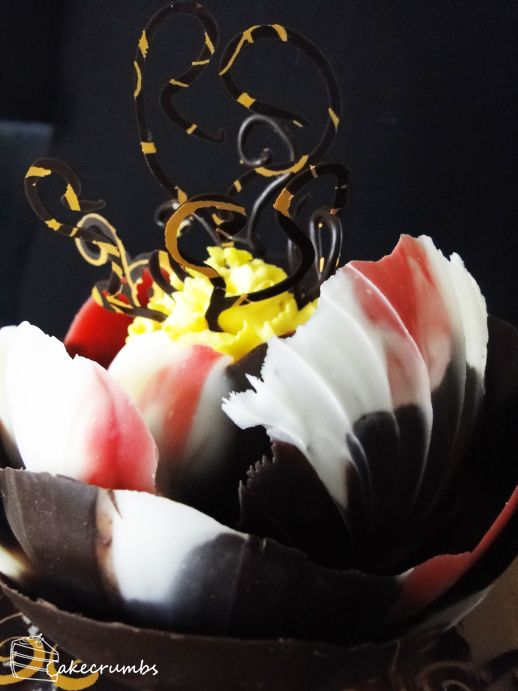 I'll be posting a tutorial for making chocolate flowers on my blog within the next week - I can't post that here at BBB as it doesn't involve baking, so watch the blog if you want to learn how to make these.

I covered the cake with chocolate buttercream, and used the leftover chocolate to make a base for the flower. I was going to emboss the buttercream, but I used melted chocolate in the buttercream so it didn't crust.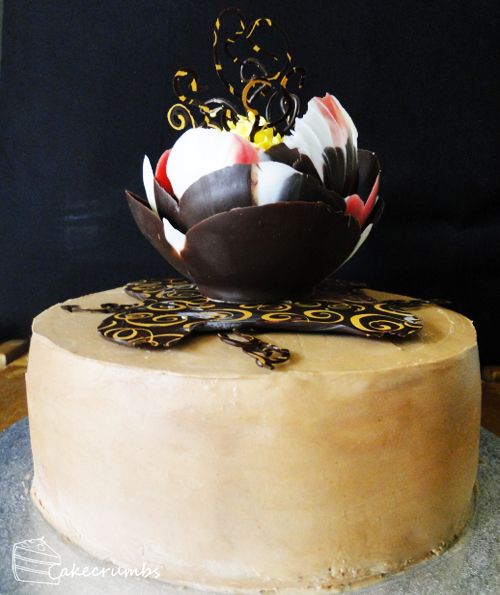 Candles!




Nom nom nom. This cake didn't last very long. My dad, who is not much of a sweet tooth, even asked if he could take some home. That's a first.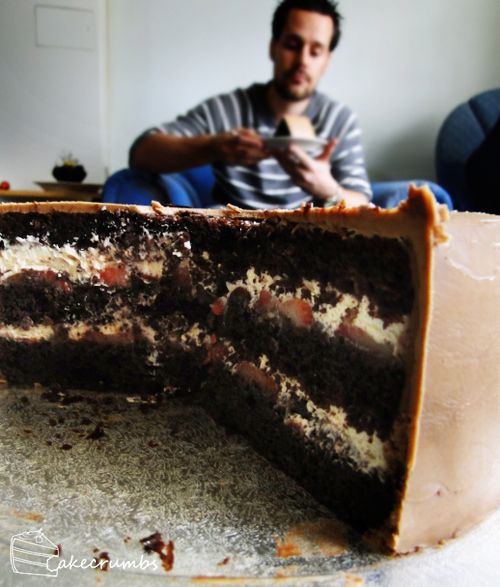 You'll find more photos and ever more rambles about this cake at my blog.