Lemon Whoopie Pies Two Ways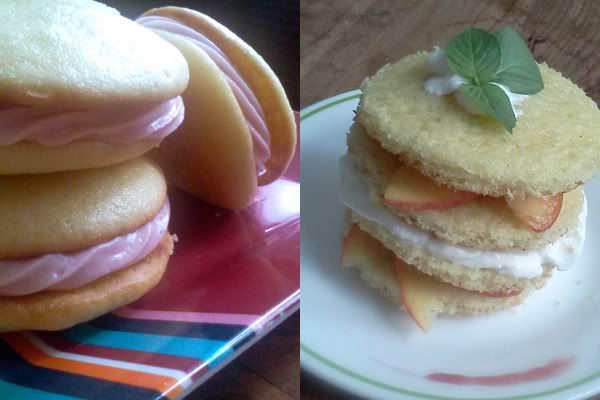 When I read about this month's box mix baking challenge, I was kind of psyched. I've been watching a lot of Chopped lately, so I was definitely interested in seeing what I could do.
I got the idea to make Whoopie Pies, though not the traditional black and white kind. (Chocolate cake with vanilla icing is actually my
least
favorite.) I picked up a box of Organic Lemon Cake mix at Whole Foods early in the month, and it sat in the pantry for quite a while.
There are a whole lot of photos of my process over
at my blog, Measuring Spoons
, but I stuck a couple more in below, too.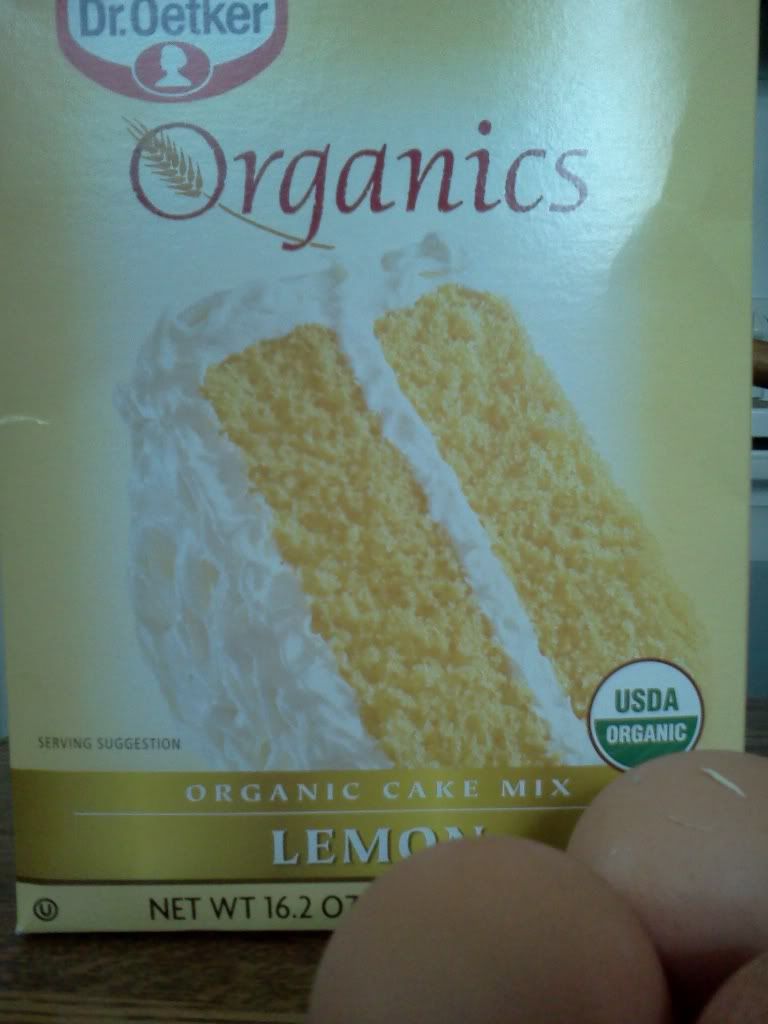 Today I finally got into gear. I used a recipe I found online to turn the cake mix into whoopie pie mix, but the batter really looked too runny to me. Hoping for some kind of miracle, I spooned some onto the parchment. They came out thin and flat, just as I'd expected. So, I altered the recipe with some baking powder and extra flour, and then they came out perfectly.
I went ahead and assembled my whoopie pies, and I let my partner and my little brother eat some of the failed flat ones. I still had four or five of them left, though, and I had some beautiful, ripe peaches from our farm share. I sliced a peach super thin, went to the garden and got some lemon basil, and made a second beautiful dessert.
If you want to make the Napolean variation, just omit the extra flour and baking powder. Use a cup or a cookie cutter to obtain uniform shapes, then layer the thin pastry with slivers of peaches and whipped cream or custard. Garnish with lemon basil to bring together these amazing flavors.
For the whoopie pies, I chose to make them a bit smaller than they traditionally are. I find the larger ones to be sugar-headache inducing! For the filling, I made one buttercream, then split it and flavored half with raspberry and half with lavender.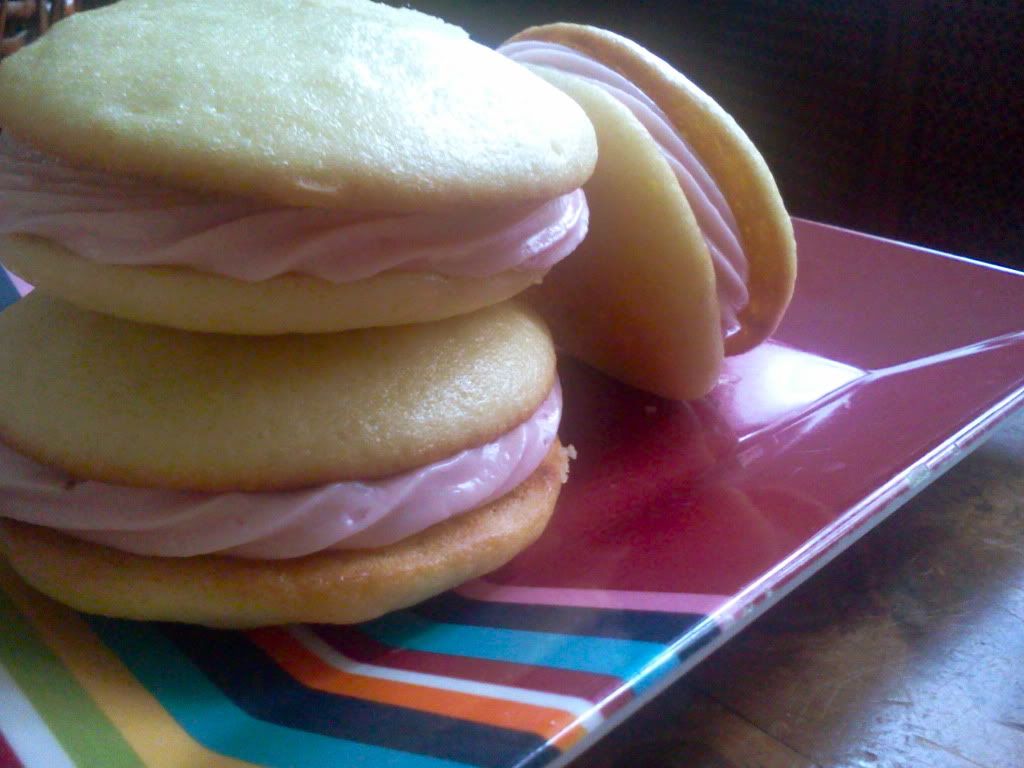 Ingredients
For the whoopie pies
1 box of lemon cake mix
3 eggs
1/2 cup water
1/2 cup oil
1/3 cup flour (or til the batter is thickened; for whoopie pies only)
1/2 teaspoon baking powder (for whoopie pies only)
For the filling
1 stick butter
2 1/2 cups confectioners sugar
1/4 teaspoon lavender extract
2 tablespoons seedless raspberry jam
Directions
Preheat the oven to 400 degrees F. Line two cookie sheets with parchment paper.
In a mixer or a large bowl, combine the cake mix, eggs, water, oil, flour, and baking powder. Stir until smooth.
Drop the batter onto the parchment lined cookie sheet. I used about 1 tablespoon for each; you can make them bigger, but they may need an extra couple minutes to cook. Try to make them round!
Bake for 5-8 minutes. Carefully peel back the parchment and let the rounds cool on a rack.
Meanwhile, make the buttercream filling. In a mixer, combine the butter and sugar until a smooth frosting is formed. Add a few drops of water or milk if necessary. If making two flavors, divide the filling in half. In one bowl, add the lavender extract (to taste) and mix well. In another bowl, add the raspberry jam to taste and mix well.
Using a spoon or a piping bag (I used a star tip on the raspberry ones and an angled tip on the lavender ones, just for cuteness), fill in some frosting on the flat side of one of the whoopie pies. Add another one on top for the lid. Continue making the little sandwiches, using one flavor for some and the other for others. If you feel inspired, roll the edges in sprinkles for an extra sweet look.
Keep refrigerated. They also apparently freeze well!