Passover is literally hours away, and if you're anything like me, the hardest part of the holiday is finding a good snack. I cobbled together this recipe yesterday after finding a bunch online that had various things I didn't like or couldn't eat due to Passover restrictions.
These are moist and flavorful, and the matzah gives the cookies an almost nutty flavor - a welcome change from the dry and tasteless pre-packaged or box mix treats that are available.
I haven't shared these with my family yet, but I am confident that they will love them. I hope your family does, too.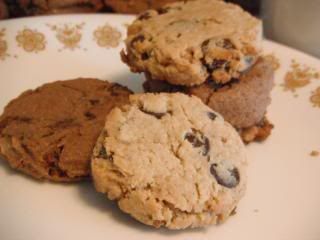 (
Kosher for Passover Chocolate Chip Cookies
Collapse
)
Chag Sameach!
For more, feel free to stop by
Elfies Edibles
!