Black & White Brownie Cupcakes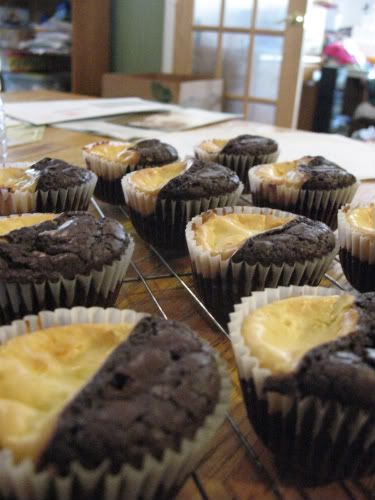 Black & White Brownie Cupcakes
• 1 box Ghirardelli Dark Chocolate Brownie Mix
• 1/4 cup water
• 1/2 cup vegetable oil
(I used canola)
• 2 eggs
• 1 cup (8oz.) softened cream cheese
• 1/3 cup sugar
• 1 tsp vanilla
Preheat oven to 350&deg F. In medium bowl, stir together brownie mix, water, oil, and (1) egg until moistened. Line muffin pan with paper liners or lightly spray with nonstick cooking spray. Spoon batter into muffin tin, filling 2/3 full
(which is about a heaping tablespoon full.)
Using an electric mixer, mix cream cheese, sugar, (1) egg, and vanilla on medium speed until smooth. For each cupcake, place rounded tablespoon of cream cheese mixture on top of batter. Bake for 28-32 mins.
(They took me about 5-7 minutes longer.)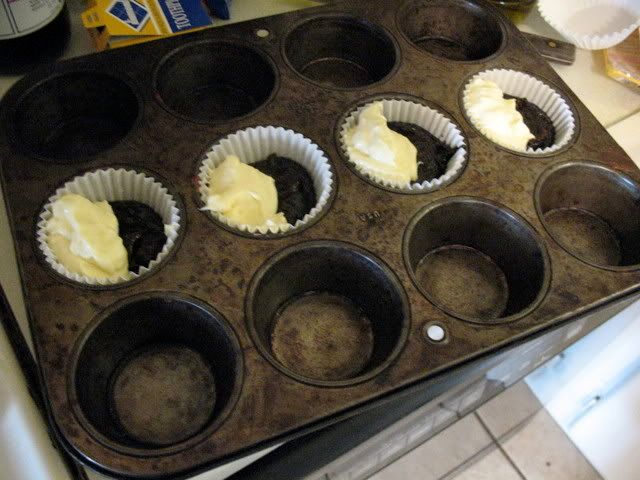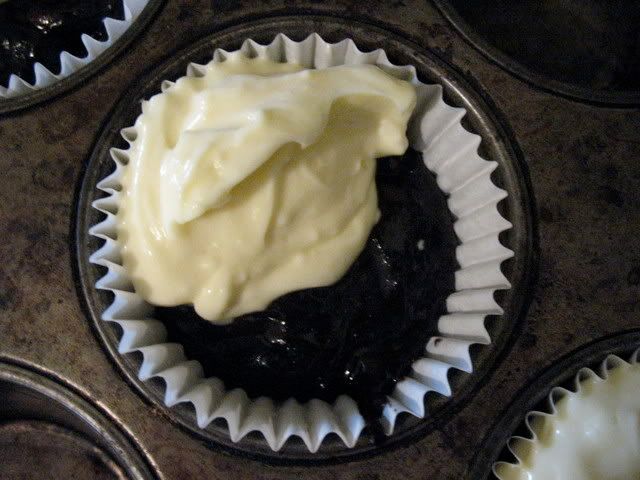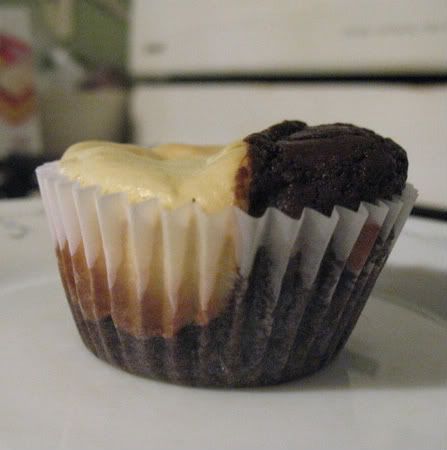 THESE. ARE. SO. GOOD.

The girls are going to fall all over them at Grey's night tonight!