Peanut Butter Cookies
guys, look in your kitchen. do you have peanut butter? do you have sugar? do you have an egg?
if you have those 3 ingredients, make these cookies today!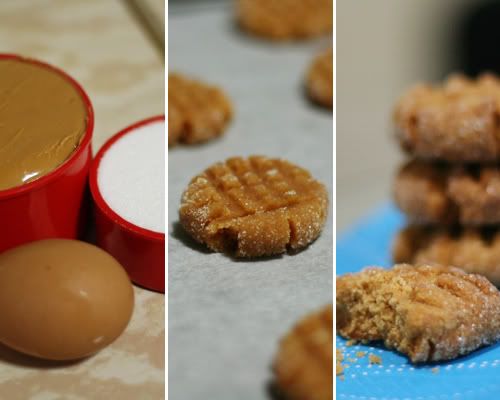 the only things you'd need
1 cup of creamy peanut butter, 1/2 cup caster sugar, 1 egg.
beat the 3 ingredients together till it looks like this (a minute or 2 maybe)
cover the top of the bowl with cling and refrigerate for half an hour
preheat your oven to 325°f/165°c and roll the chilled cookie dough into balls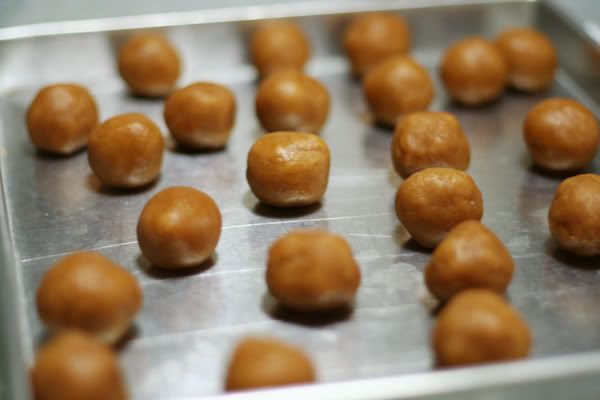 depending on the size of your balls (no snickering!) you should get at least 18. i got 24
i have a confession; i like to eat raw cookie dough. i tasted this one and decided that i want them to be a little less peanuty,
a little more sugary so i rolled the balls in caster sugar.
this step can be skipped!
using a fork, flatten the ball, rotate the fork and flatten again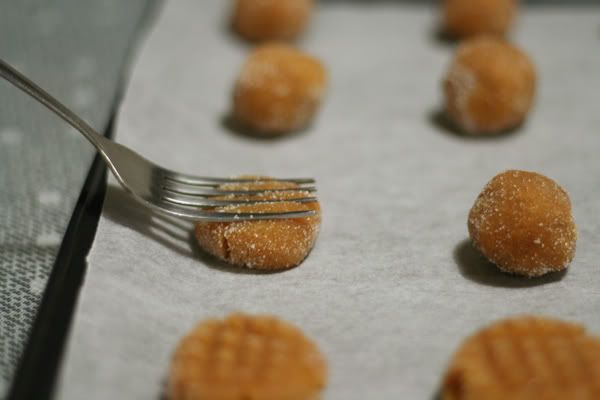 it's more fun than it looks
they remind me of my
potato cookies
!
bake for 18-20mins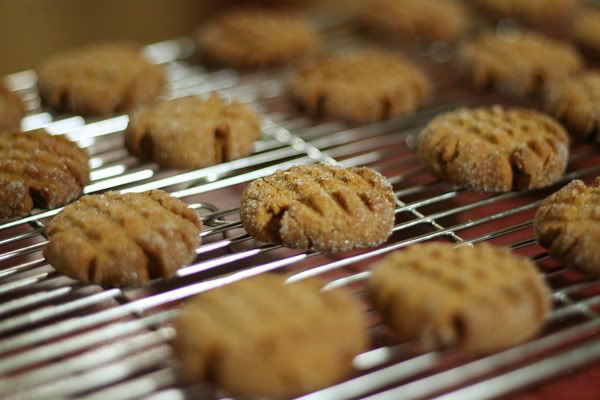 cool on wire rack for a while before consuming
eat them!
unfortunately they're quite addictive so you're gonna have to practise some sort of restraint when munching on them
or risk getting a sore throat like me!