tiny cakes, orange and poppy seed cakes, and cinnamon stick.. things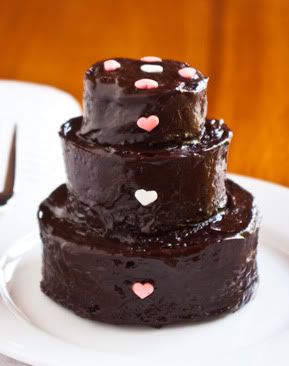 Over the past few weeks I've been trying to keep busy, so I've made a few things. The hardest thing I've made, and the only one I don't have a typed recipe for, is the tiny tiered chocolate cakes I made. They tasted great, but because they were so small they were really difficult to ice. I didn't think it was possible for something less than 15cm tall to fall over, but apparently it is.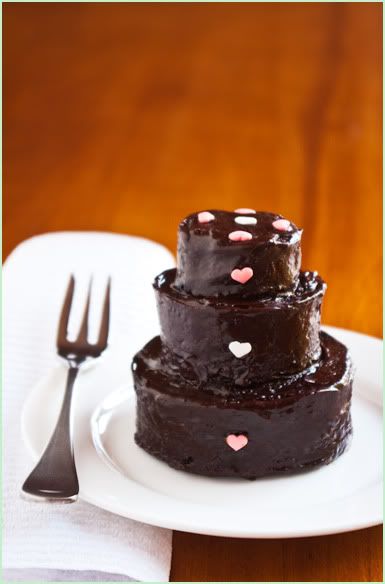 No recipe for these, but they were quite a challenge to make. Trying to decorate using ganache when it's 38 degrees (100?) inside is never good. They were fun though! The cake I chose to bake for the was delicious but totally inappropriate. Large crumbs + tiny cake = stress.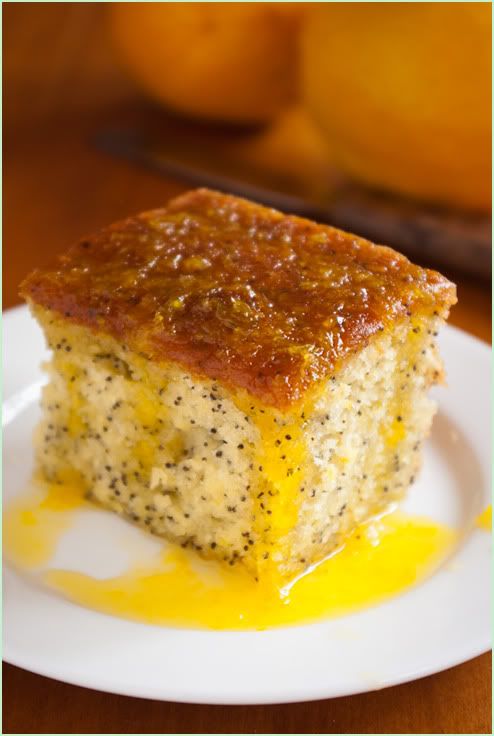 Orange and poppy seed cake is one of my favourite cakes, it's so simple and always leaves me feeling happy. This recipe is sugar easy to make and I don't imagine there's a whole lot that can go wrong with it.
I've feeling quite lazy, so the recipe is
over on my blog
if you're interested.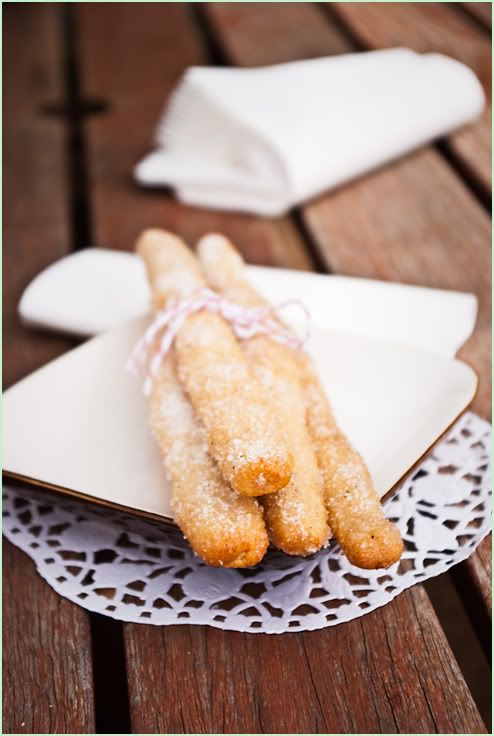 I made these today, they were actually supposed to be candy canes but, alas, it's not Christmas any more. They're very sweet and could easily be half the size. Unless you like super sweet biscuits, of course.
Cinnamon Sticks
(adapted from
Donna Hay
Magazine
#24
)
makes about 20
185g (6 1/2oz) butter
1 cup caster sugar
1 teaspoon cinnamon or Quatre Epices
2 1/2 cups plain flour, sifted
1 egg
1 egg yolk
1 egg white, lightly beaten
granulated sugar, for sprinkling
Place the butter, sugar, and spice mix in a food processor and process until smooth, Add the egg, egg yolk, and flour and process until a smooth dough forms. Lightly knead the dough, wrap in plastic wrap and refrigerate for 30 minutes or until firm.
Preheat oven to 180°C (355°F), line a large baking tray with baking paper.
Roll one tablespoon of mixture to form a 15cm log, transfer to lined baking tray. Repeat with remaining dough. Bake for 12 minutes, or until lightly golden. Remove from oven and cool for 5 minutes on tray. Once firm, transfer to wire rack to finish cooling.
Once throughly cooled, brush the sticks with egg white and sprinkle over the sugar. Store in an air tight container.
More info and past recipes can be found
on my blog, yay!