Tres Leches Coconut Cake Trifle
This is a coconut lover's dream. Dive into billowy, moist clouds of Tres Leches Coconut Cake, coconut pastry cream, freshly whipped cream, and toasted coconut. This dessert is best made at least a day in advance so the flavors can meld and the cake can soak up all its coconut love. Even though there are several steps to making this trifle, the end product (and the process!) is totally worth the effort.
Speaking of that -- of Cooking Hard Stuff and whether or not it's worth the effort -- I've written an essay on my blog called IN DEFENSE OF COOKING HARD STUFF. Give it a read if you're not sold on big cooking projects just yet ;)
And if you're a fan (like me) of trying a challenging recipe every now and then, tell me what you're MOST proud of making!
Tres Leches Coconut Cake Trifle
---

Recipe by: Willow Bird Baking, adapted from All Recipes (cake) and Zoe Bakes (coconut pastry cream)
Yield: serves about 10 people

Cake Ingredients:
1 cup white sugar
5 egg yolks
5 egg whites
1/3 cup coconut milk
1/2 teaspoon vanilla extract
1 teaspoon coconut extract
1 cup all-purpose flour
1 1/2 teaspoons baking powder

Three Milks Sauce Ingredients:
1 (14 ounce) can sweetened condensed milk
1 (12 fluid ounce) can evaporated milk, minus 1/2 cup
3/4 cup coconut milk

Coconut Pastry Cream Ingredients:
1 can (14 fluid ounces) unsweetened coconut milk
3/4 cup sugar
3 teaspoons vanilla extract
pinch kosher salt
3 large egg yolks
2 tablespoons corn starch
2 tablespoons unsalted butter
1 cup sweetened coconut flakes
1/2 cup heavy whipping cream

Whipped Cream Ingredients:
2 cups heavy whipping cream
6 tablespoons icing sugar
toasted coconut for assembly and topping

Directions:
Note: This trifle actually tastes better if it can sit in the fridge for a day, so feel free to make it in advance. To toast coconut, spread it on a baking sheet and bake it at 350 degrees F for a few minutes, stirring every now and then, until it's toasted and browning. Transfer it to a plate to cool before using it.

Make the coconut pastry cream: Mix the coconut milk, sugar, salt, and vanilla in a medium saucepan and heat it over medium heat. In a separate bowl, whisk together the egg yolks and corn starch. When the coconut milk mixture gets hot, temper the egg yolks by scooping up 1/2 cup of milk and slowly drizzling it into the yolks while whisking. This prepares them to be added to the hot mixture without becoming scrambled eggs! Now add the tempered yolks back into the coconut milk mixture that's still on the stove and whisk for 3 minutes on medium-high, or until the mixture turns thick and bubbles. Make sure to whisk continually for the full 3 minutes so your pastry cream doesn't separate. After the 3 minutes, whisk in the butter and then the coconut. Pour the cream into a shallow dish to let it cool.

Cover the cooled cream with plastic wrap pressed right against the pastry cream, which will prevent a skin from forming. Refrigerate the pastry cream for an hour as you do the following steps. Once it is cold, stir the pastry cream to loosen it up. Whisk the 1/2 cup of heavy cream to medium peaks in a chilled bowl. Stir in a third of the whipped cream into the pastry cream to lighten before folding in the rest.

Make the cake: Preheat oven to 350 degrees F and grease two 9-inch cake pans (I use Wilton's Cake Release and put a circle of parchment paper, also greased, in each pan). In a medium bowl, beat the egg yolks with the 3/4 cup sugar until they are light and doubled in volume. Mix in the coconut milk, vanilla and coconut extracts, flour, and baking powder.

In a separate bowl (don't use the same bowl as the yolks, because with any fat in the bowl, the whites won't beat up), beat the egg whites until soft peaks form. Add the remaining 1/4 cup sugar and beat until stiff peaks form (but not until the whites become are dry). Fold the whites gently into the yolk mixture until no streaks remain and pour the batter into the prepared pans. Bake them at 350 degrees for 12-15 minutes or until a toothpick inserted into the center comes out clean. Allow them to cool for 10 minutes in the pan before running a knife around the edge of the cake layers and inverting them onto a cooling rack. Cool them completely.

Make whipped cream: Whip the 2 cups of cream and icing sugar together in a chilled bowl to stiff peaks.

Assemble the trifle: Whisk together the condensed milk, evaporated milk, and the coconut milk for the Three Milks Sauce. Place one cake layer in the bottom of your trifle dish and poke holes in it with a fork. Pour about 2/3 cup of the milks mixture over it and let it sit for around 30 minutes. Top it with all of the coconut pastry cream and half of the whipped cream.

Poke the other cake layer with a fork (you do this before you put it in the dish because it's kind of hard to poke it once it's on top of the splushy cream) and pour another 2/3 cup of the milks mixture over it (you'll have quite a bit of the milks mixture leftover -- one resourceful person on All Recipes said she whisked an egg and some spices in, dipped bread in it, and used it to make French toast. You could also just discard it). Cover the trifle and refrigerate it for 30 minutes. "Frost" the trifle with whipped cream and top with toasted coconut. Let the whole thing sit overnight in the fridge before eating -- it gets better with time! Give it a whole day in there if you have the time.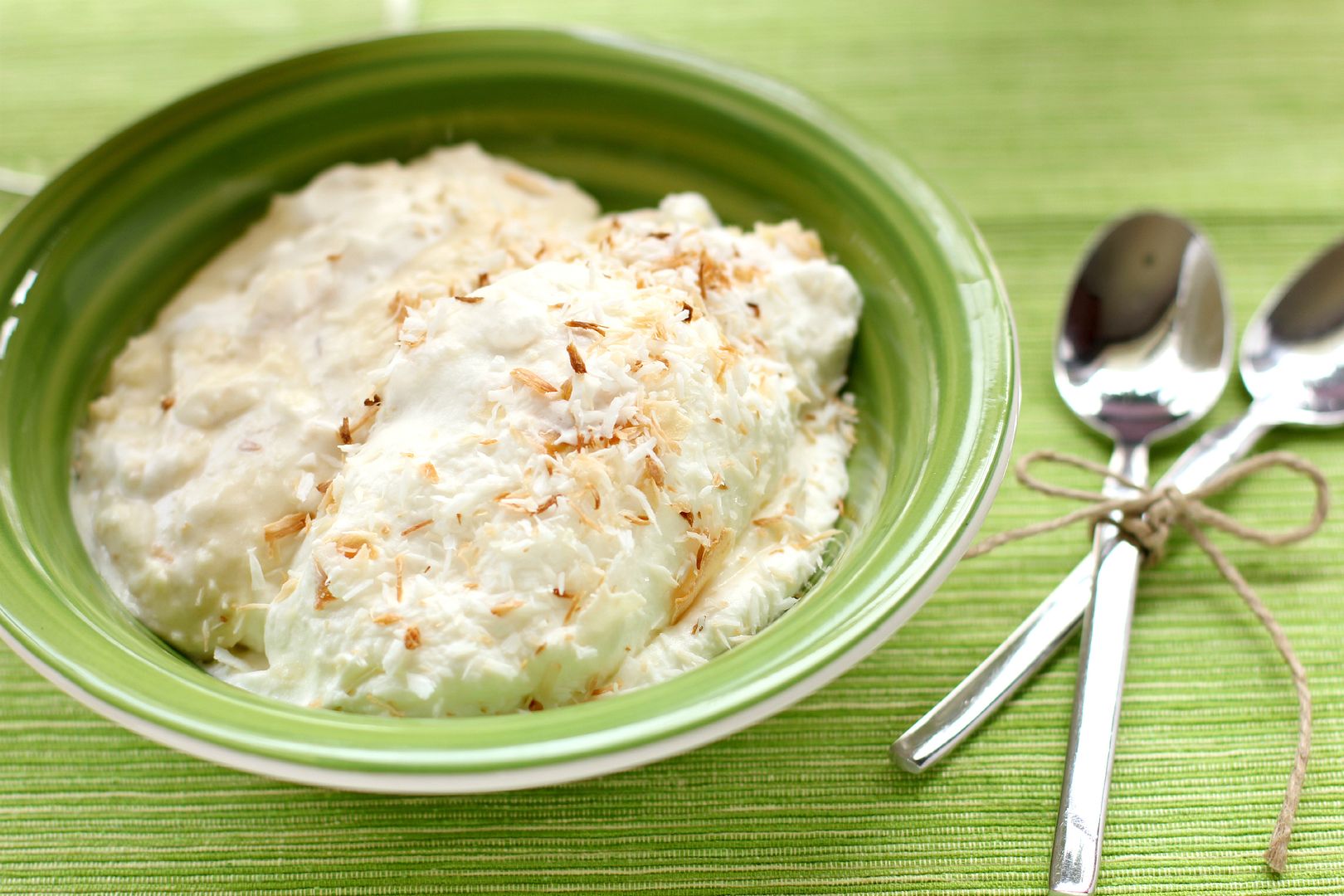 To read my essay, "In Defense of Cooking Hard Stuff," join in the Cooking Hard Stuff Challenge, and see more Milk-Soaked Coconut Cake in a Bucket, please head over to Willow Bird Baking!

x-posted to food_porn, cooking, picturing_food, and bakebakebake