Anthony's Cinnamon & Walnut Zucchini Bread (gluten-free adaptation included)
I had a sweet little boy in my 3rd grade Vacation Bible School class this year who brought me little presents every night. The second night he surprised me with a beautiful bouquet of flowers that his Grandma revealed he had
arranged himself
(that's talent!) I was tickled to get them, but just imagine my surprise when he showed up on Night 3 with another treat! This time it was gluten-free zucchini bread that he had helped bake. My co-teachers and I scarfed down our delicious slice before the night was over, fussing over how moist and amazing it was. Night 5 found me in possession of a delectable iced sugar cookie and a photo of Anthony making it.
Don't worry, I didn't forget Night 4. On Night 4, Anthony gave me another gift, but he also gave you one: he gave us the recipe for the amazing zucchini bread. I gave him a Willow Bird Baking card and told him to watch the blog to see his bread in lights. :) Here's the recipe for you, too.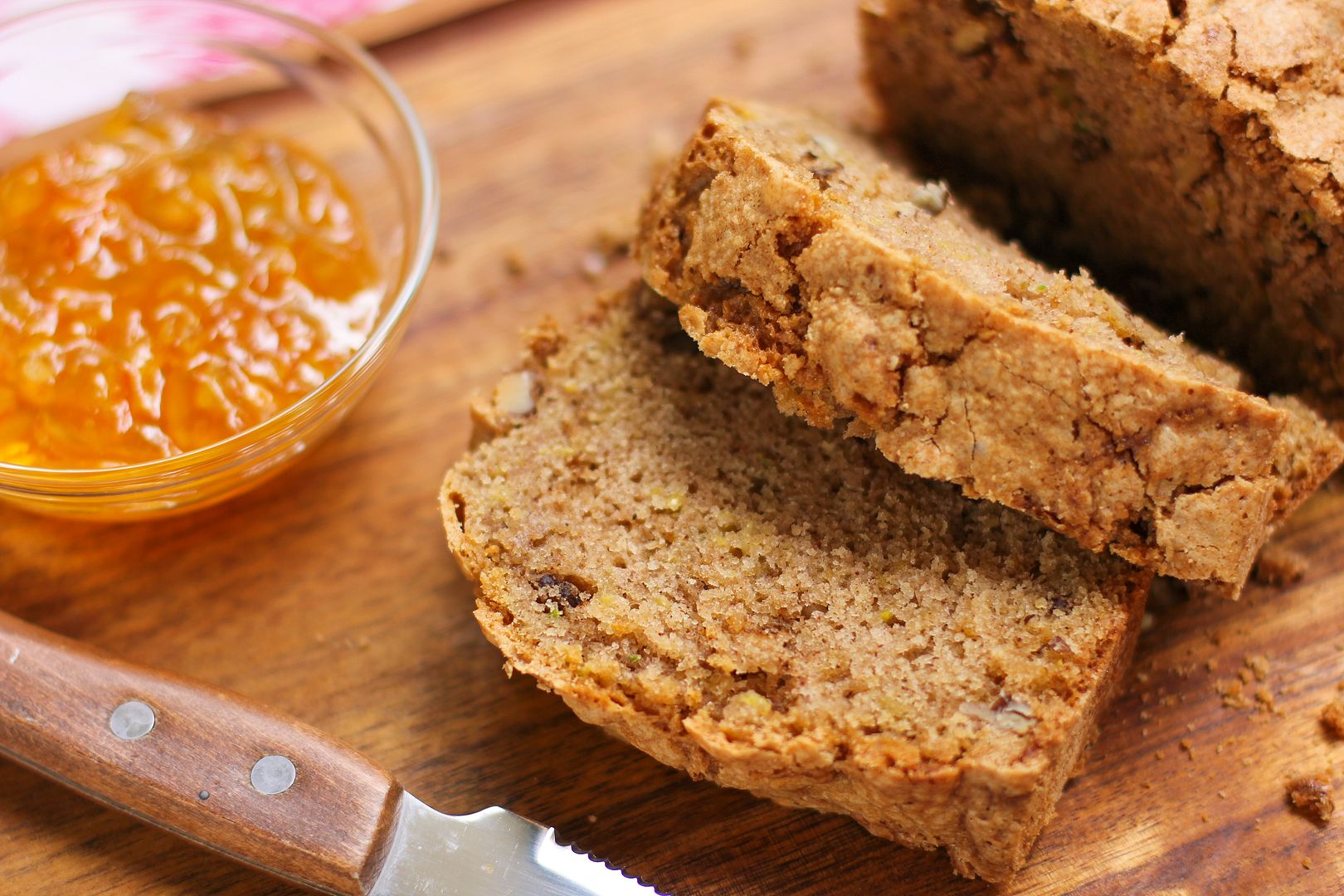 Anthony's Cinnamon & Walnut Zucchini Bread
---

Recipe by: Adapted from Lisa and family
Yield: 2 loaves

This recipe produces two moist, hearty, cinnamon-kissed loaves of quick bread perfect for slathering with soft butter and sweet orange marmalade. There's a gluten-free adaptation included -- and since I've tasted both versions, I can testify that they're both fantastic. They also happen to be quick and easy to make. Enjoy!

Ingredients:
3 cups all-purpose flour*
1 teaspoon salt
1 teaspoon baking soda
1 teaspoon baking powder
1 tablespoon cinnamon
3 eggs
1 cup vegetable oil
2 cups white sugar
1 tablespoon vanilla extract
2 cups grated zucchini (this was about 2 zucchini for me)
1 cup chopped walnuts (optional)

Directions:
*Gluten-free substitution: You can use gluten-free baking mix (not just gluten-free flour) in place of the all-purpose flour above. Alternatively, mix 2 cups brown rice flour (or 1 cup brown rice flour and 1 cup sorghum flour), 1/2 cup potato starch (not potato flour), 1/4 cup tapioca starch, and 2 teaspoons xantham gum. This will make about 3 cups of gluten free flour mixture to substitute for the all-purpose flour above.

Grease and flour two 8 x 4 inch loaf pans (I use Wilton's Cake Release.) Preheat the oven to 325 degrees F. In a large bowl, whisk together flour, salt, baking powder, baking soda, and cinnamon.

In a separate bowl, beat together eggs, oil, vanilla, and sugar. Add the dry ingredients and mix until just combined. Using a spoon, stir in the zucchini and walnuts.
Divide the batter between the two prepared pans. Bake for 40-60 minutes, or until a tester inserted in the middle of the loaves comes out with just a few moist crumbs. Allow the bread to cool for 20 minutes in the pan before turning it out to finish cooling on a cooling rack. Serve with soft butter and orange marmalade.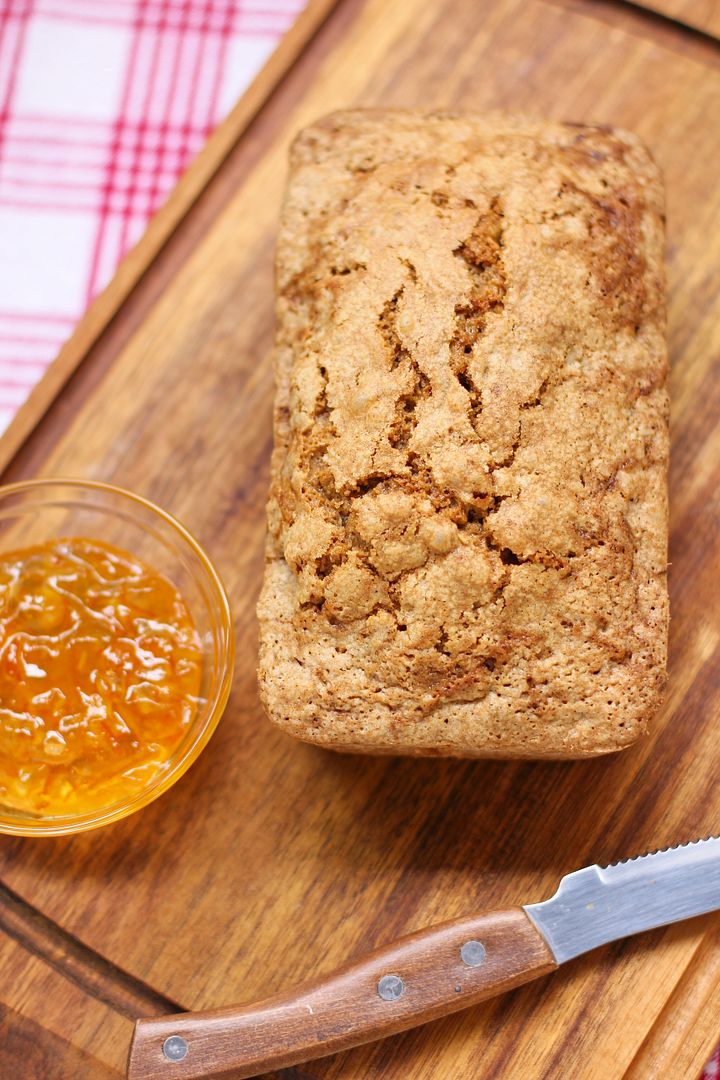 To offer Anthony some life advice, read more about VBS, and see more photos, please head over to Willow Bird Baking!

x-posted to food_porn, cooking, picturing_food, and bakebakebake