Daring Bakers: 12 Days of Cookies
For the Daring Baker's Challenge last month, we got to get our festive hats on and bake some celebration cookies.




The challenge was to bake one cookie from a list of 12, and one of your own cookies.



First up was my choice from the 12 recipes provided: Chocolate Coconut Cookies from Baking Glory. Not only did they sound delicious, but they used two ingredients I was keen to use up: coconut and cream cheese.


In my laziness, I altered the method a little. Rather than flattening balls of dough in my hand, I rolled out all the dough between two sheets of baking paper, then used a fluted circular cutter to cut rounds from them.


I devaited again from the method and opted instead to grease a mini muffin tray and bake the biscuits inside them to help them hold their shape a bit better.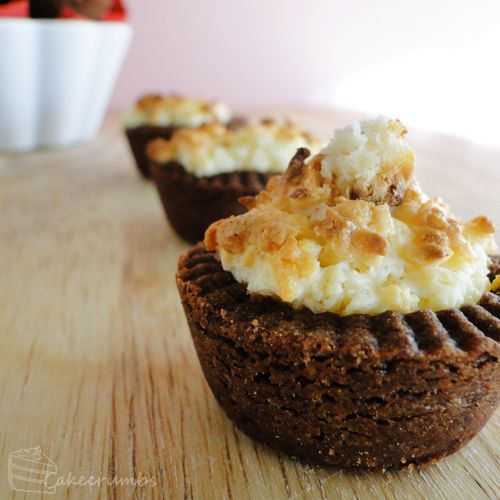 These biscuits were such a hit, wherever they went. I got about 40 biscuits out of the recipe and gave packages of them to different family members. Everyone adored them and went back for multiple helpings. When I bake, I'm usually keen to pass the results over to everyone else to try, but even I wanted to grab a second of these. Yum!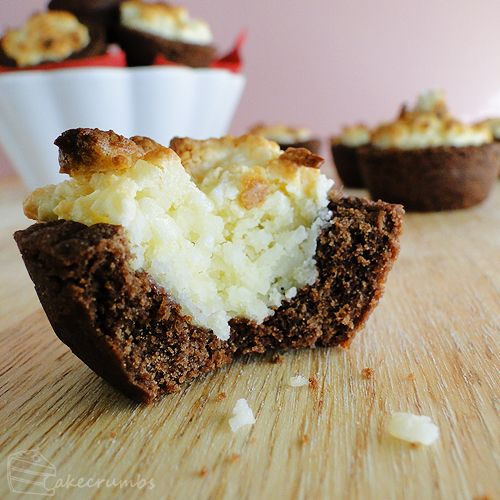 For my next trick, I'd had thoughts of attempting something a bit fancy for the daring bakers. But really, how could I go past shortbread? No Christmas in my household is complete without them. That is, if the biscuits survive until Christmas.


I couldn't help but give the shortbread a little festive twist. I used Christmas sprinkles and poppy seeds to adorn the shortbread pre-baking. Some of them got holly...




... whilst Rudolf became trapped inside the others.




The shortbread recipe I used was a quick and easy version. A cheaters version, if you will: I used a melt 'n' mix method. I'd avoided it in the past as I thought it would not yield great shortbread. While you can't beat the original method, this shortbread is almost as good. Add to the fact that it is super quick and easy and any minute differences in the texture are erased from your mind. These were delicious, short and crumbly. everything that shortbread should be.

Here's my recipe for the shortbread:
Melt 'n' Mix Festive Shortbread
Ingredients
125g (4oz) butter
2 tbsp icing sugar
1 tbsp cornflour
1/8 cup caster sugar
¼ tsp vanilla essence
150g plain flour
festive sprinkles, for decorating
Method
Melt butter in a pan over low heat, stirring. When butter is melted, remove from heat and allow to cool.
Preheat the oven to 180°C.
Sift dry ingredients together in a bowl; add butter and vanilla essence and beat with a wooden spoon until mixture comes together.
Press mixture into an 18 x 28cm lamington tin. You can use a straight sided glass to help even and smooth the mixture.
Using a sharp knife, mark the dough into squares; decorate as desired. If not decorating, prick with a fork.
Bake for 15-20 minutes, or until light golden. Cut into squares while warm, then leave to cool completely in the tin.

Check out more photos or the printable recipe over at Cakecrumbs.