Quick & Easy Sides: Roasted Carrots and Asparagus with Garlic-Lemon Aioli
One of the many, many baby steps I'm taking in my life right now is to start cooking dinner more often. And I have discovered, like so many of you, that roasted veggies are about the best things ever. Toss 'em in some olive oil with kosher salt and freshly ground pepper (and depending on the day, maybe some chili flakes and/or lemon juice and/or other goodies) and bake 'em until their crispy. One of my new favorite ways to eat roasted veggies is dipping them into this easy, tasty Garlic-Lemon Aioli. I love it on everything, and it takes about 20 seconds to whip together while the veggies are in the oven. Enjoy!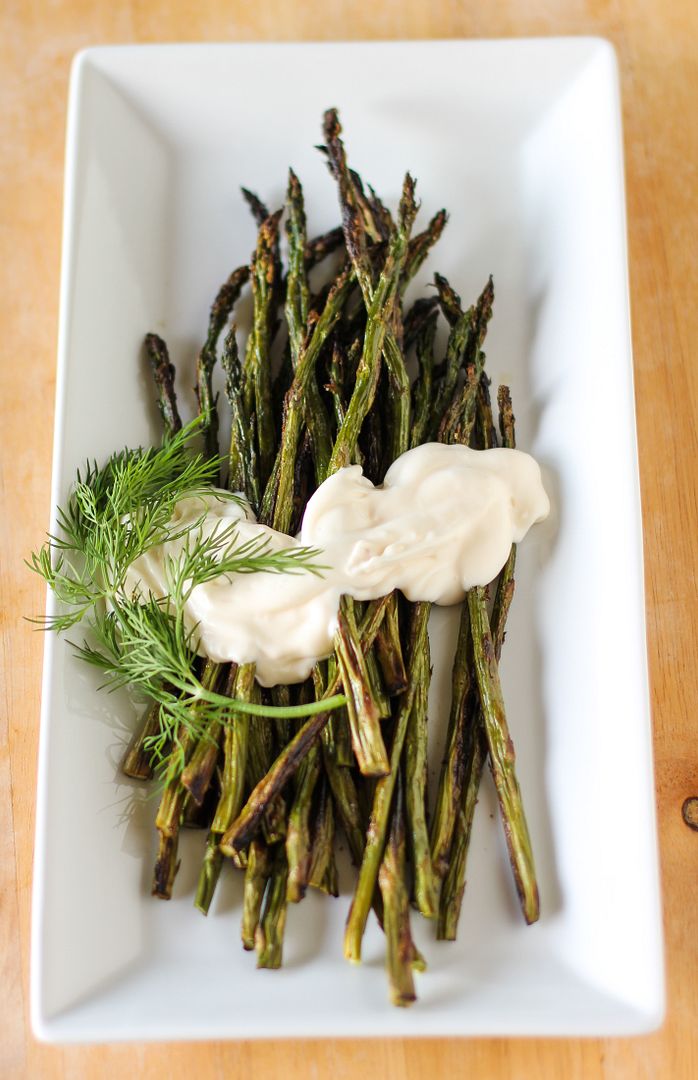 Garlic-Lemon Aioli
---

Recipe by: Adapted from Giada DiLaurentis
Yield: 3/4 cup aioli

I usually serve this aioli as a dip for sweet potato fries, but I've recently discovered it's delicious with all vegetables. It's livened up my roasted veggie nights considerably!

Ingredients:
3/4 cup mayonnaise (pick your favorite brand, but obviously, you should use Hellmann's)
1 teaspoon minced garlic
1 tablespoon lemon juice

Directions:
Mix mayonnaise, garlic, and lemon juice in a small bowl. Refrigerate until ready to use. Feel free to garnish with any fresh herbs you like -- basil or thyme would be nice. Serve with warm roasted asparagus, carrots, or sweet potato fries.








To get detailed recipes for roasted asparagus or roasted carrots, read about fear and failure (yay?), and see more photos, please head over to Willow Bird Baking!

x-posted to food_porn, picturing_food, bakebakebake, cooking