No Bake Chocolate Peanut Butter Oatmeal Cookies!
My downstairs neighbor made some of these last night so I googled them and found the recipe! It was so easy and they taste sooo good! It said it makes 24...well I called their bluff! LOL I just used a regular spoon and dropped it on the non stick aluminum foil! I got a total of 50 that are the size of silver dollars or so!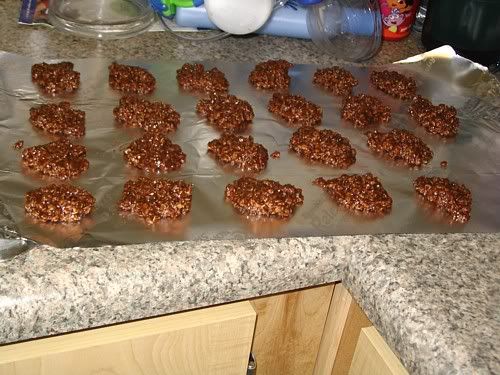 I got the recipe on AllRecipes.com Here is the link incase you want it!
http://cookie.allrecipes.com/az/NoBakeCksIII.asp